Stunning Wood Look Tile in The Woodlands, TX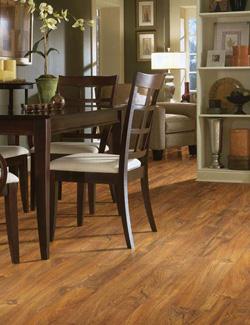 For as long as there have been homes, designers have looked to nature for style inspiration. One of the most enduring choices for flooring throughout human history is natural hardwood. Its beauty, class, and elegance make it a coveted material, even in modern markets. However, it isn't right for every situation. If you want the look of genuine wood with more versatility, consider our wood look tile in The Woodlands, TX.
Flaherty's Flooring America carries this material to offer a diverse array of luxurious tile that captures the comfort and atmosphere of wood with unique wood grain ceramic or porcelain planks. When is this a better choice than its natural alternative? Essentially, it depends on your needs and where you want to install your new floors. Our store's team of trained flooring experts can help you make the final decision, but here are just a few things to consider.

Choosing Our Tile
Whether you opt for the incredible durability of porcelain or the ease of our ceramic wood tile, there are many situations where a wood substitute makes sense. Turn to us for tile when you need to:
Avoid Time-Consuming Upkeep
Floor High-Moisture Rooms
Get a Refined Look for High-Traffic Areas
Enjoy Design Versatility
Take Advantage of Easier Sourcing
Our team will help you understand all your options. Thanks to its manufacture and design, tile can embody a wide range of colors and styles without the expense-adding need to search far and wide for the exact color and grain hardwood you want for your home. Plus, it works for places where wood might be a risk, such as bathrooms, basements, or kitchens.

Porcelain or Ceramic: What's the Difference?
Tile comes in two material variants: Wood plank porcelain tile and its ceramic cousin. Though they often look similar, each offers distinct advantages for different project parameters. Choose the right one for your design with help from our experienced flooring team.
Porcelain - A tough, tactile solution for high-pressure areas of your home, porcelain holds up thanks to its durable manufacturing. Opt for this material when you're worried about water spillage and frequent traffic. Because its color goes all the way through the tile, even a minor chip or crack won't be devastating to the appearance of the floor.
Ceramic - Versatile and straightforward, ceramic centers around the principle of ease in its design. Choose wood plank ceramic tile when you need something easy to cut without a specialist, giving you the power to take your project further for less.


Contact us to get wood look flooring and comprehensive service from our dedicated professionals. We proudly serve The Woodlands, TX, as well as the Houston area, including Spring, Conroe, Montgomery, and Willis, TX, plus the surrounding areas.