Vinyl Flooring in The Woodlands, TX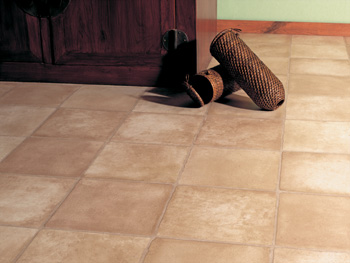 Enhance the look of any room in your home when you shop with us for your vinyl flooring. At our store, you'll find a complete collection of styles and materials to fit any design preferences. No matter what you are looking for, our flooring specialists are happy to help you throughout the purchasing process. Our inventory includes luxury vinyl tile floor materials in patterns and styles that take your space from drab to fab. Shop with us to save on your next flooring purchase and LVT flooring installation.
Everyone wants a luxury look in his or her home. If you want a fresh style at a price that fits your budget, shop at our showroom to explore our selections of vinyl flooring.
Modern technology makes today's vinyl look practically like the real thing! Opt for the strength and durability of a luxury vinyl tile floor at our showroom. Vinyl is a synthetic material that mimics the look of tile, wood, and stone for an aesthetic that upgrades the appeal of your living space. At our store, we proudly offer free in-home consultations for each of our materials.
Completing Your LVT Flooring Installation
Once you have chosen the right new vinyl flooring for your space, let us take care of the next step. With a full LVT flooring installation from our team of professionals, you can trust that your job is in good hands.
We work hard to ensure that your floors are installed the right way the first time. By turning to a professional, you won't have to spend money on avoidable repairs in the future. Our certified contractors are knowledgeable and experienced, consistently delivering excellent results with every project.
Are you looking for a durable and affordable material for your home? One of the leading options for homeowners is vinyl flooring. This beautiful material stands up to moisture and is guaranteed to look great for years to come. Our inventory includes stunning options that fit any décor scheme. From kitchens to bathrooms, every room in your home will be enhanced when you choose an LVT flooring installation.
With our expertise and our impressive inventory, it's easy to find just what you're looking for. From black and white checkerboard patterns to vinyl that emulates the multidimensional tones of ceramic tile, we carry it all! When you shop at our showroom, you can rely on our high-quality selection from leading brands, including Armstrong.
Why choose Vinyl Flooring?
With the selection of vinyl flooring from our showroom, you will be able to bring any design dream to life. Our consultants are highly knowledgeable and are here to educate you about all the benefits of vinyl flooring. Vinyl is great for areas in your home with moderate to heavy traffic, as it resists stains, scratches, and oils deposited from your feet. In addition, it maintains a reputation for longevity and is easy to maintain. Simply use a gentle cleanser and a mop to absorb liquid spills and remove traces of dirt.
When you want water-resistant flooring for your kitchen or bathroom, you are sure to find the perfect option from our vinyl flooring showroom. This flooring type resists moisture that compromises the aesthetic and functionality of other floor types, such as solid hardwood. Its fiberglass backing means it doesn't promote the growth of mildew, making it an appealing option that keeps your home environment safer. Protect the health of you and your family with a new addition of vinyl flooring from our local store.
Contact us today to learn more about our selection of vinyl flooring. At our showroom, we proudly offer a full selection of luxury vinyl tile floor materials for clients throughout Tomball, Spring Valley Village, Spring, Houston, and The Woodlands, Texas.