The Easy Way to Find Flooring in The Woodlands, TX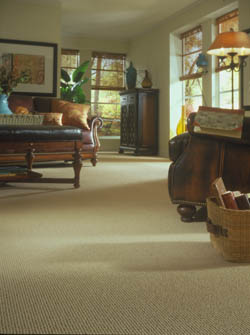 Are you ready to update your home with more luxurious flooring in The Woodlands, TX? Look no further than the showroom at Flaherty's Flooring America for today's leading brands and most exciting products. We offer everything you need to get started on a revolutionary restoration of character and style to your surfaces.
Visit us to browse options like:
Laminate
Carpet
Vinyl
Tile
Our friendly team members will show you around, help you assess your goals, and guide you to the perfect material to meet your needs. By choosing us, you can gain complete confidence in the results you'll get from your purchase. When you need home flooring that looks great, stands up to pressure, and provides continual comfort, there is no better place to go!
Making Your Look Last in the Long Term
Stunning surfaces are good and well, but the last thing you want is to invest in quality floors, only to find them degrading as you live your life. To ensure that your style stands the test of time, it's vital to choose an option that suits your upkeep preferences.
Understanding how to care for your floors is a great first step toward success, and we can help out on that front. We carry flooring brands for homeowners of any level of experience, and we can assist you with:
Minimizing Maintenance Needs: Many of our products are designed to stay beautiful without constant care. If you live an active life or want to keep your free time focused on fun, we can recommend leading options for durability and easy cleaning.
Maximizing Design Potential: Added upkeep isn't a downside. For many, the ability to add character and resurface existing floors over time is an added benefit, especially when it comes to natural materials. If that's more your style, we can lend a hand with finding your premium floor product.
Welcoming Your New Floors Home
Expert flooring installation is a critical factor in the quality and lifespan of any product. You want to make sure that you have the best results from the very start, and the best way to do so is to consult with our team. We help you set up an appointment with our flooring installers and work with you to ensure everything goes smoothly. Finally, we'll provide you with our installation guarantee and answer any questions you may have about our installation process.
Don't wait on the project you've been planning. Get started today with all the advantages of our showroom on your side. From expert advice to an unbeatable selection, we are your destination for surface success.
Contact us today to learn more about the shopping experience at our showroom. We proudly serve The Woodlands, Spring, Conroe, Montgomery, and Willis, Texas, as well as the surrounding areas near Houston.